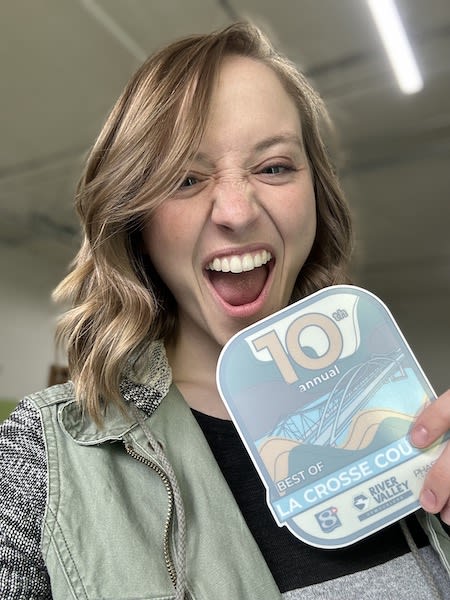 Megan Berner
I first came to the La Crosse area for college where I wanted to go to school at UW-L to be a physical therapist. I realized that the program was very competitive and I didn't quite have the passion as my classmates. I switched my major to Exercise and Sport Science and picked up a nutrition minor. As a part of my education I was required to complete field experience which is what brought me here to Fitness Lying Down (FLD). I loved not only seeing how to apply what I was learning in my classes, but also learning new things from getting my hands a little "sandy" ;). It's exciting that I got to join the team after I graduated in 2018 because I feel so comfortable here at FLD.
During my time at UW-L I fell in love with my nutrition minor. After I graduated I continued my education to earn my bachelors in Nutrition and Dietetics from Viterbo University in 2021 and passed my registration exam to become a registered dietitian. I see clients for a variety of nutrition topics including general nutrition information, weight management, hormone/menopause management, meal prepping, and more! After practicing as a dietitian for barely 2 years I received the honor of being titled "The Best Nutritionist" in La Crosse County in 2023. We all know our food and activity choices go hand in hand for health promotion, and I have both of those hands! :)
My family and I enjoy playing outside in our backyard and at the park, and going for walks! My husband, Kraig, is an avid hunter and enjoys experimenting in the kitchen with the game he collects. My son Beau and our German Shepherd Taz definitely don't mind sampling what he cooks up!