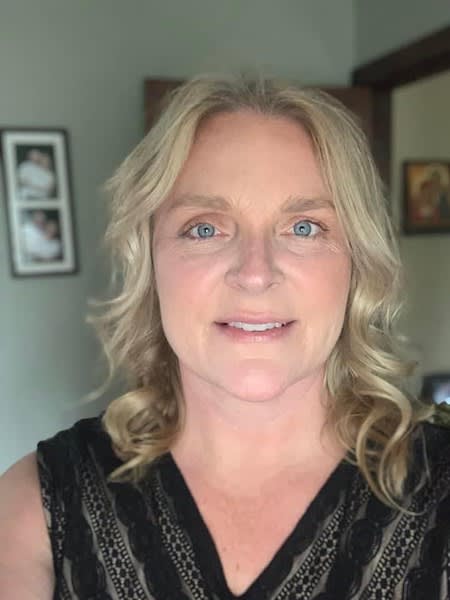 Shelly Linskey
I grew up with 5 brothers, so one could say that my fitness journey began competing with them. I have always enjoyed sports and as a 3-sport athlete I never had to think about "fitness," it was just a part of my life.
After graduation from college, I had extra time and money so it was easy to stay active mountain biking, kayaking, etc. Then I got married and started having kids … 1, 2 … 6! As a busy mom of 6 (now with a mom body) I tried to stay active with a gym membership, videos at home, etc., but I felt uninspired and bored. Then a personal trainer friend of mine lost his job and I asked him if he would train me in my basement. That was 2014, and Cory Cripe has been my trainer ever since! Fitness Lying Down has been my gym home where I have learned that fitness can be effective, efficient, and fun!
I am/have been a coach for years: a phy-ed teacher, a group fitness instructor at the Y, and now am an American College of Sports Medicine certified personal trainer and DVRT Level 1 and 2 certified, thrilled to help people with their fitness lying down here at FLD and at the YMCA!